Words Are Great, Actions Are Better
Giving back to our local community is a core tenet of our Corporate Social Responsibility program, and we're constantly looking for meaningful ways to support our society at large. From donating canvases and decor to non-profit organizations to in-kind donations to local art and education charities, we always strive to make the world a better place for all members of our communities.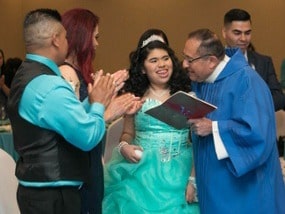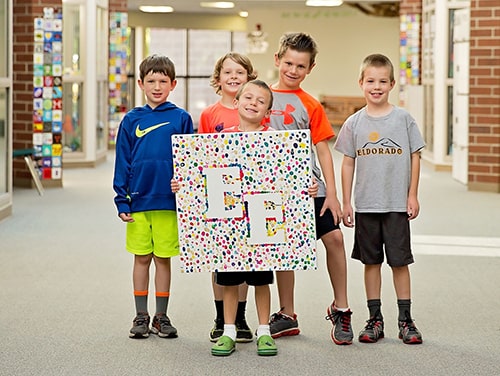 Canvas for a Cause
Our Canvas for a Cause program supports non-profit organizations and important causes through canvas print donations. Since 2014, we have provided art to adoption agencies, animal shelters, therapy centers, local schools and education programs, and many others.

CG Community Investments
In 2019, Circle Graphics provided funds to local non-profits serving the Richmond community, home to one of our facilities. After reviewing several grant proposals, funds were allocated to five local organizations: Go High Center for the Arts, ScrapRVA, Lakeside Elementary PTA, Studio 2 3, and Art180. We are excited to see the Community of Richmond continue to grow and thrive!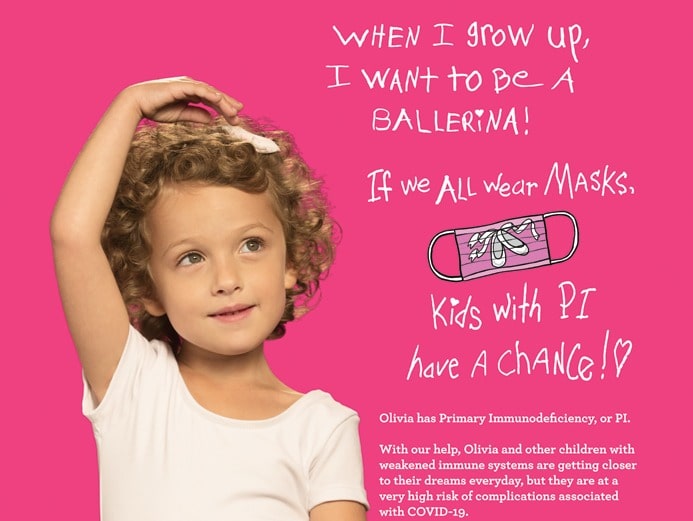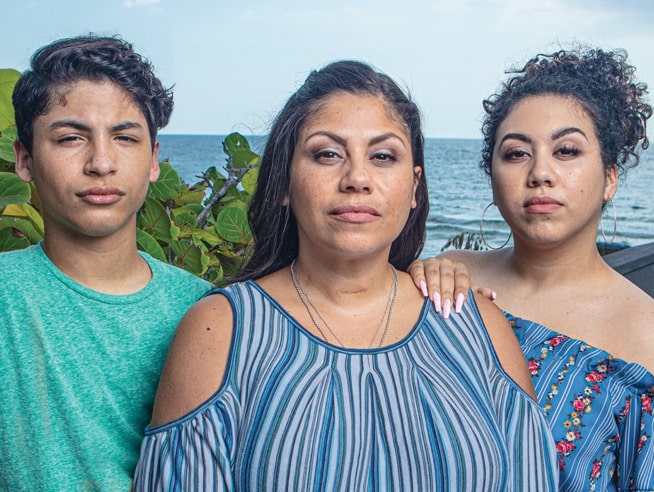 Out Of Home For Good
OOH for GOOD is an affiliate of Circle Graphics that offers free public service announcements billboards to posting companies by connecting them with non-profit organizations. This program helps spread awareness for many amazing causes ranging from the Special Olympics to The American Legion.
Forming Partnerships Outside of our Walls
The relationship between a business and its community is a symbiotic one, and we celebrate the communities that have welcomed our operations within them for so many years. We proudly demonstrate our leadership within the business community through active engagement in city and county programs, and by encouraging our employees to serve their community through volunteering efforts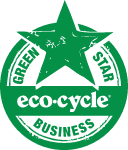 Green Star Business Network
In 2019, Circle Graphics joined the Green Star Business Network with Eco-Cycle. Eco Cycle is one of the largest non-profit recyclers in the USA and internationally renowned as a pioneer and innovator in resource conservation. This partnership has been invaluable in our sustainability journey.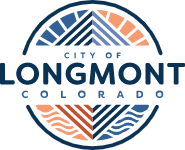 City of Longmont
Circle Graphics is the second-largest private employer in Longmont, CO, and as a large part of the community, we make a focused effort to remain engaged. We are regular participants on the city's Sustainability Coalition, a team working with city officials on the overall sustainability plan for Longmont. As members of the coalition, we also regularly volunteer with city events centered around Earth Day.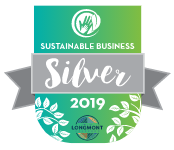 City of Longmont Sustainable Business Program
In 2019, Circle Graphics was recognized as a Silver Level Sustainable Business by the City of Longmont. Longmont's Sustainable Business Program is unlike any other in the United States, rating local businesses' sustainability successes not only on an environmental level but on socioeconomic criteria as well.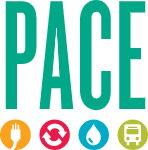 PACE (Partners for a Clean Environment)
PACE, a Boulder County initiative, works to create a standard of excellence to guide local businesses in building a sustainable future. With their partnership, Circle Graphics has been able to reduce water and electricity usage in our Longmont facility, and highly improve our landfill diversion rate. We're excited with the changes we've made, and proud to be able to partner with such an important organization.
Feeding the Grassroots
We encourage each of our departments to organize their teams to support their local communities through volunteering efforts. Take a look at some community service projects from years past in the sideshow below:
2019 Clean Up, Green Up — Longmont, CO

2020 Clean Up, Green Up — Longmont, CO

2017 Clean Up, Green Up — Longmont, CO

2018 Clean Up, Green Up — Longmont, CO